Air cargo is an important industry for the world economy. It handled over 1.2 trillion pounds of goods in 2016 and is predicted to grow at a rate of 6% each year through 2021. Here are 5 interesting facts about air cargo:
1) First air cargo flight: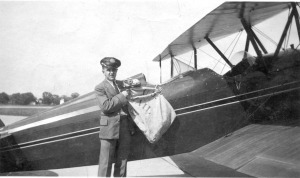 The first cargo flight took place in the United States on November 7, 1910, between Dayton and Columbus, Ohio. Philip Orin Parmelee flew a Wright Model B plane 65 miles (105 kilometers) carrying 200 pounds of silk for the inauguration of a business.
2) The largest cargo aircraft :
Antonov An-225 is a combination of an airplane and a flying truck. It carries up to 225 tons of cargo and has a maximum takeoff weight of 640 tons.
3) The largest item ever shipped :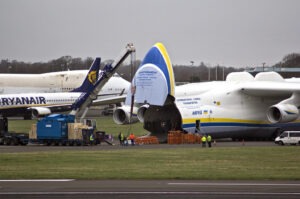 The biggest freight transport by air was made by Antonov An-225 Mriya in 2009 when it delivered a gas power generator weighing 418,834lbs from Germany to Armenia. Upon completion of the delivery, it was awarded a certificate from the Guinness Book of Records.
4) Busiest cargo airport in the world :
Hong Kong maintained its top spot on the list of busiest cargo airports. It processed 5.02 million metric tonnes of cargo in 2021, which was 4.5 percent more than in 2019 and 12.5 percent more than in 2020.
5) Longest air cargo route
Emirates begin a regular 8,588 mile (13,821 kilometers) service between Dubai, UAE, and Panama City, Panama in February 2016. Traveling westbound takes 17 hours and 35 minutes.  Although it is primarily a passenger journey, the plane's belly can carry up to 15 tonnes of cargo.
Conclusion
Air cargo is an important part of the global economy. It is a fast and efficient way to move goods around the world. However, it is also a very expensive way to move goods. Air cargo can be a great option for businesses that need to move large quantities of goods quickly and efficiently.