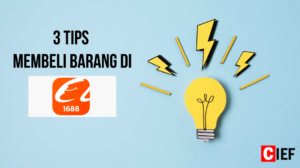 Sebagai pembeli kita kena la tahu Taobao ni ramai seller dan boleh dikatakan 1688 dengan Taobao ni pusat supplier la jadi memang confirm akan ramai orang akan beli barang dan seller dekat online platformni bukan sikit tapi banyak. Barang yang dijual pun banyak jenis dan jumlah berbilion barang ada jual dekat situ. Jadi, bila ramai seller dan banyak jenis produk yang dijual dalam satu online platform ni susah kita nak detect mana yang boleh trusted and yang mana yang boleh kita ambik sebagai supplier.
Tapi anda jangan risau, dalam blog saya akan bagi tips yang boleh anda guna kalau nak beli barang dekat 1688.
1. Elakkan kena scam. Macam mana nak elak kena scam sebab ramai seller dekat Taobao tu. Salah satu cara yang memang kita sebagai buyer boleh detect adalah Taobao ada sistem inspection setiap buyer dan dekat page seller tu akan ada lambang Bull's Head. Sebelum order tu pun WAJIB rajin-rajin tengok and baca review dekat page. Review ni la penting dapat identify barang tu good quality ke tidak. Saya ada terangkan pasal Tips pilih seller lebih lanjut di Tips pilih seller di 1688
2. Kena pilih syarikat logistik yang boleh dipercayai. CIEF Worldwide Sdn Bhd merupakan syarikat logistik yang sudah lama berpengalaman dalam menguruskan import barangan dari Cina. Ramai dah bussiness yang guna servis CIEF untuk import barang dari Cina. 1688 ni tak sama macam Taobao. Taobao ada Taobao Shipping but 1688 ni originally local seller China yang jual but harga dia jauh lebih murah dari Taobao tapi takde servis international shipping. So, kalau nak beli barang dekat 1688 memang kena pakai agent syarikat logistik Anda boleh klik macam mana nak guna sistem CIEF untuk tujuan shipping barang dari 1688 [Cara Online Shopping di 1688]
3. Guna kaedah pembayaran bank transfer. Selalunya kalau nak buat payment dekat 1688 mostly ramai yang akan pakai Alipay tapi bila ramai yang pakai sistem Alipay ni kadang-kadang sistem akan lag and ada transfer limit untuk buat payment. Tapi anda tahu tak anda boleh je bayar supplier anda guna bank akuan yang sedia ada? Contoh, anda ada akaun bank Maybank tapi anda takde akaun bank China…anda boleh je bayar pakai Maybank tu. Anda boleh guna sistem Exchange System 2.0 untuk anda transfer payment dengan supplier. Sesetengah orang ada akaun bank china untuk mudahkan bayar supplier, tapi yang takde buka akaun bank china pun boleh je. CIEF boleh bantu anda untuk transfer payment dari MYR ke RMB. Kiranya macam orang tengah la bantu buat payment dengan supplier anda. Anda boleh visit page  Cara guna Bank Transfer untuk bayar supplier
Anda boleh hubungi [khidmat pelanggan] kami untuk gunakan agent ni.
Sebelum itu, jika anda belum mendaftarkan akaun. Sila klik – Daftar Akaun
Anda boleh menggunakan perkhidmatan kami bila-bila masa.